Silver Scorpion:
Qualifying Events Rules
Current rules are that:


1


All Scorpion Class Open Meetings count irrespective of turnout.
2






Other events count if they meet all of the following conditions:

a) at least 6 scorpions attend

b) scorpions from at least two different clubs attend

c) event was open to all scorpions to attend

3


No more than two events can be counted at any one venue in the same year (i.e. one open meeting and one other event)
4



The National Championship does not count towards the Silver Scorpion but the Inland Championship does count.
5



The Youth and Junior event counts toward the Bronze Scorpion series but not the Silver Scorpion (as it is not open to all).
6


All events must be sailed by the same helm, but the helm may use different crews and/or different boats.
7


A helms best 5 results will count towards the overall position.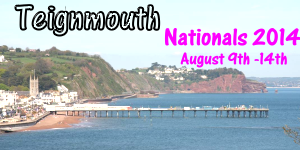 ---
Submitting Reports
At each event it's important that someone (preferably the local fleet captain) captures results and writes a report. The results and report should be sent to
Yachts & Yachting
specifying that they are for the website and the magazine. Full results and report should also be sent to
Scorpion News
, and the full results only to
Andy McKee
for the Silver & Bronze Scorpion.
Also remember that we are the friendly class. Don't intimidate new or less experienced sailors.

And if you win, do make an effort at a 'thank you' speech. Host club members put a lot of effort into organising opens and they deserve our thanks.