Scorpion Boats & Gear
For Sale & Wanted
Association Members
may create and modify their own ads for this page using the link on the Members menu.
Non-members
may advertise by emailing full details
here
.
Current ads from Yachts & Yachting and Ebay are included at the bottom of the page. Apollo Duck does not allow ads to be imported, but there is a link to their site, which is always worth a look.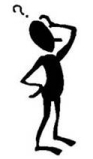 Still can't find a boat ?
If you can't find what you are looking for here, then please contact us and we will try to help.

We've had complaints of buyers wanting to pay by cheque, and asking for name, address and phone details in advance. This may be an identity scam - take care !

Scorpions at Yachts & Yachting

Search Results for 'scorpion dinghy'